Becoming a Soccajoeys franchisee is an exciting and rewarding journey. It's also simpler than you think to become a small business owner. As a Soccajoeys franchisee you're not only entering the thriving fitness industry, but you are also running a business that combines sports coaching and childhood development to make a positive impact within your community.
I've always loved sport. As a mum with two young children, I love seeing my children active. So investing in Soccajoeys, and becoming a small business owner, I am able to  combine these two passions together. This has allowed me to achieve many things personally and professionally. ~ Karlee (Mum and Soccajoeys Franchisee).
In seven simple steps you'll be able to open your own franchise! Find out how below: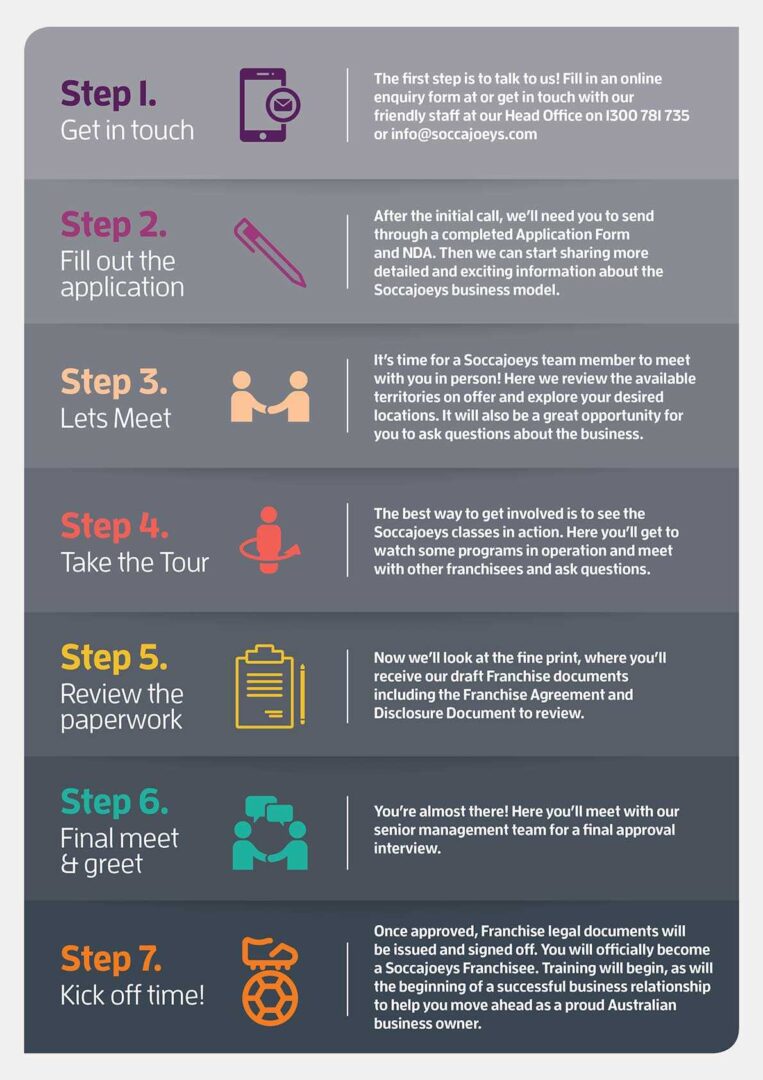 We've taken the guess work out of how to open your own franchise. To learn more about our lucrative Franchise Opportunities contact a member of our Franchise Team on 1300 781 735 or email info@soccajoeys.com
For more Soccajoeys franchise information, download a copy of our Franchise Prospectus.