Making the decision to be your own boss and run your own business as a franchisee can be at times daunting and overwhelming, to say the least. With so many soccer franchise investment opportunities available in the marketplace it's hard to identify which option will be the right fit for you.
With over a decade in the childhood development industry, Soccajoeys has become the leader in the provision of age specific fun kids soccer programs for boys and girls aged 2.5 to 11 years.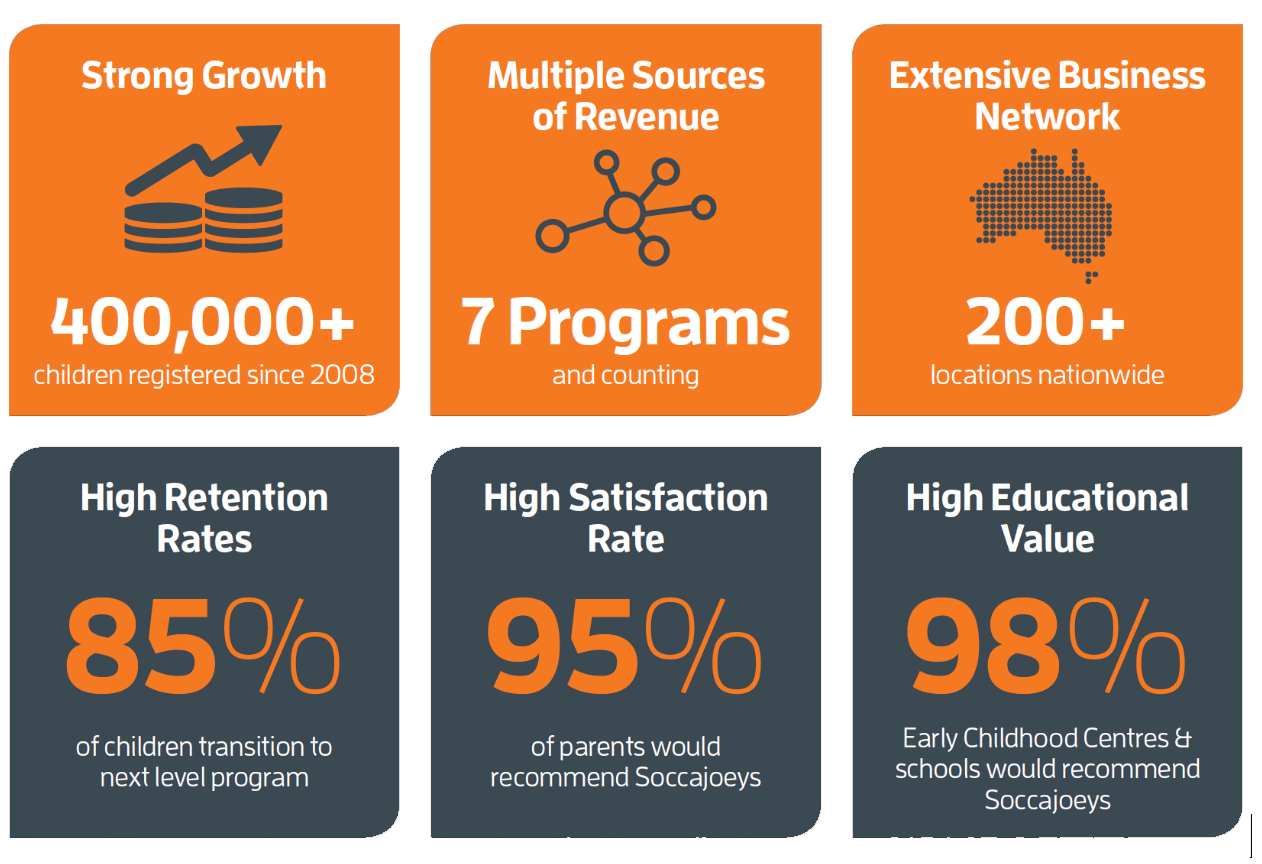 As a sports coach you already possess the skills, know – how and drive to get results and be a winner. The Soccajoeys philosophy taps into this and is built around nurturing and developing skills for life in our participants. As a Soccajoeys franchisee you will not only run your own fitness franchise but also become a mentor to the next generation of Australian kids.
The choice to become a Soccajoeys franchisee and jump into the childhood development industry can be one of the most rewarding decisions you can make, especially if you have a history as a sports coach. Share your passion for sport and fitness and find out how you can be your own boss with one of Australia's best franchise networks.
Be a game changer and join our team as a Soccajoeys Franchisee. It's easy to see why we are the leading soccer franchise in the country.
Low entry cost & expected ROI within 12-18 months
Flexible lifestyle running your own business
Ongoing training & operational support
Australia-wide marketing initiatives to drive business within your area
Exciting career in the fitness and childhood development industries
To learn more about our Franchise Opportunities contact a member of our Franchise Team on 1300 781 735 or email info@soccajoeys.com
For more Soccajoeys franchise information, download a copy of our Franchise Prospectus here.