Steps to Starting a Soccer Business

Becoming a Soccajoeys franchisee is exciting and rewarding. It's also simpler than you think to become a business owner. Be your own boss in the exciting health and fitness industry while working with kids – what could be more rewarding?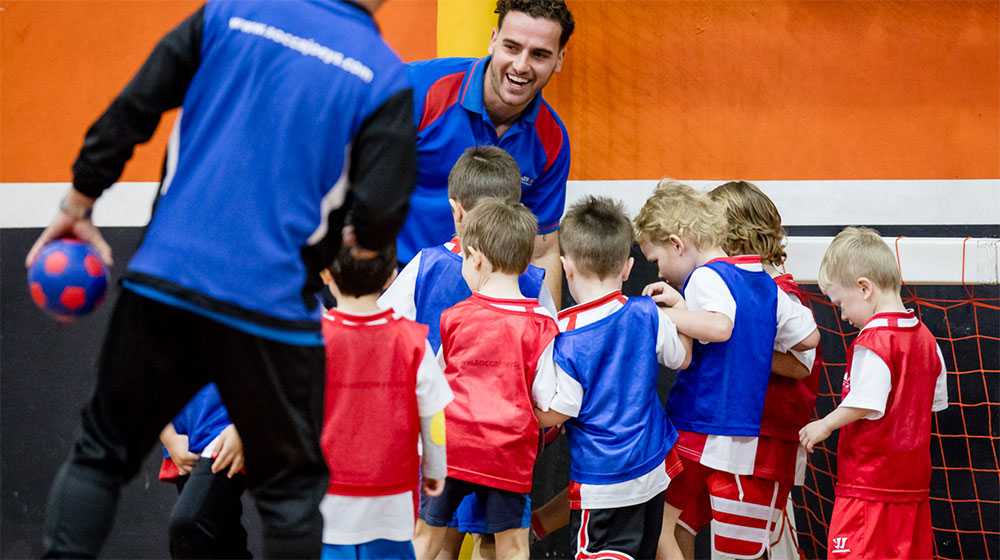 We're more than just about the fitness industry and sports coaching, each and every Soccajoeys franchisee is making a positive impact on childhood development working with kids and exercise. Here are the simple steps to starting a fitness business with us.
Seven Simple Steps
1. Get in touch
The first step is to talk to us! All you've got to is fill out the online form here. A member of our team will be in touch to talk franchising with Soccajoeys and walk you through the next steps.
2. Fill out the application form
After the initial call, we'll need you to send through a completed Application Form and NDA. Then we can start sharing more detailed and exciting information about the Soccajoeys business model.
3. Let's meet
It's time for a Soccajoeys team member to meet with you in person! Here we review the available territories on offer and explore your desired locations. It will also be a great opportunity for you to ask questions about the business..
4. Take the tour
The best way to get involved is to see the Soccajoeys classes in action. Here you'll get to watch some programs in operation and meet with other franchisees and ask questions.
5. Review the paperwork
Now we'll look at the fine print, where you'll receive our draft Franchise documents including the Franchise Agreement and Disclosure Document to review.
6. Final meet & greet
You're almost there! Here you'll meet with our senior management team for a final approval interview.
7. Kick off time!
Once approved, Franchise legal documents will be issued and signed off. You will officially become a Soccajoeys Franchisee. Training will begin, as will the beginning of a successful business relationship to help you move ahead as a proud Australian business owner.
Soccajoeys Franchise Enquiry Form
We welcome your interest in our Soccajoeys franchise. Please fill out the form below and we will get back to you as soon as possible.